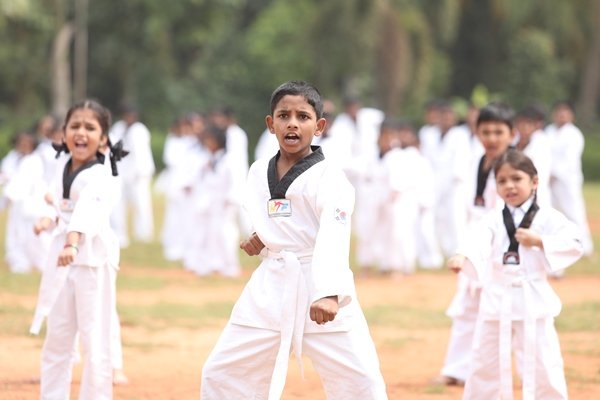 Karate
To equip students with confidence to face the real-life challenges & keep them act ive all-along, we offer Karate training by professional masters and make sure they get the complete benefits of the training.
Dance
The most admired dance form "Bharathnatya m" of Tamilnadu was taught by the renowned and skiIIful teachers. The students are them made to show off their dancing skills on stage during programmes including inter-school & intra­ school competitions.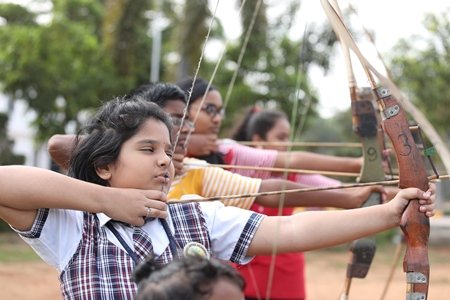 Archery
The oldest known evidence of arrows comes from the South African site of Sibudu Cave, where the remains of bone and stone arrowheads have been found dating approximately 60,000-70,000 years ago.
Yoga
Yoga is a group of physical, mental, and spiritual practices or disciplines which originated in ancient India. Yoga is one of the six ?stika schools of Indian philosophical traditions. There is a broad variety of yoga schools, practices, and goals in Hinduism, Buddhism, and Jainism.
Skating
Roller skating, the traveling on surfaces with roller skates. Inline skating, traveling on surfaces with skates having one line of wheels. … Skateboarding, an action sport which involves riding and performing tricks using a skateboard.
Scout
Scouts and guides :Scouting is all about building confidence and self- esteem, learning important life skills and leadership skills, team building,outdoor adventure,education,and fun! Scouts learn how to make good choices and to take responsibility for their actions so that they are prepared for their adult life as independent persons. The Scout Motto is: BE PREPARED which means you are always in a state of readiness in mind and body to do your DUTY